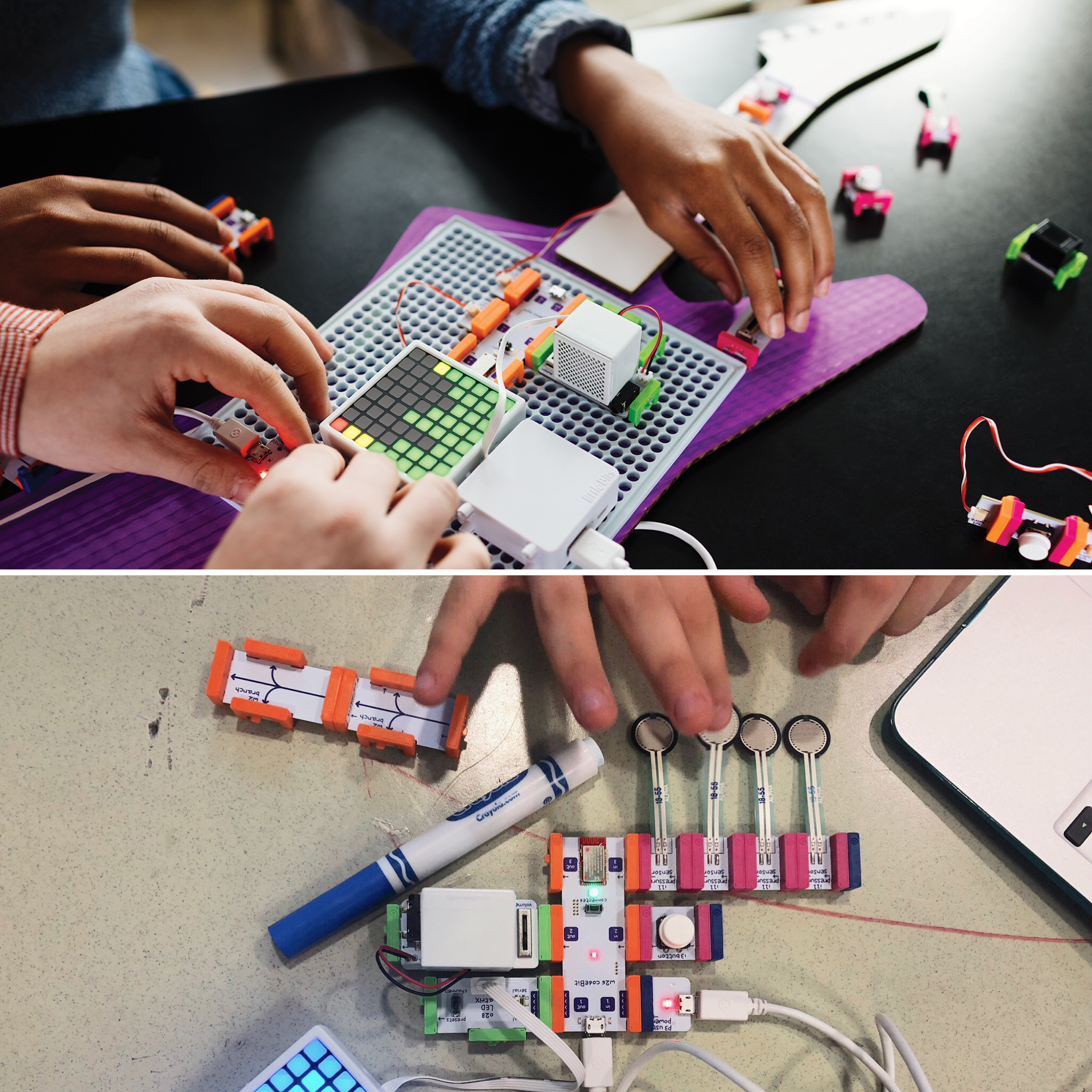 Build and Code Musical Instruments
In this workshop children become designers, coders, and musicians! They will be invited to learn fundamentals in coding (variables, functions, loops, and logic statements), compose and code their own music pieces, fabricate and build unique instruments using littleBits Code Kit, and play music on their newly built instruments!
This workshop will be lead by GIANT founders, Dr. Azi Jamalian, and Dr. Jessica Mezei. The workshop is Ideal for children ages 5-12.
Date & Time: June 11th 3:30 to 5pm
With your free day pass, you can join this workshop free of charge. RSVP here to reserve your spot: